PROGRAM DETAILS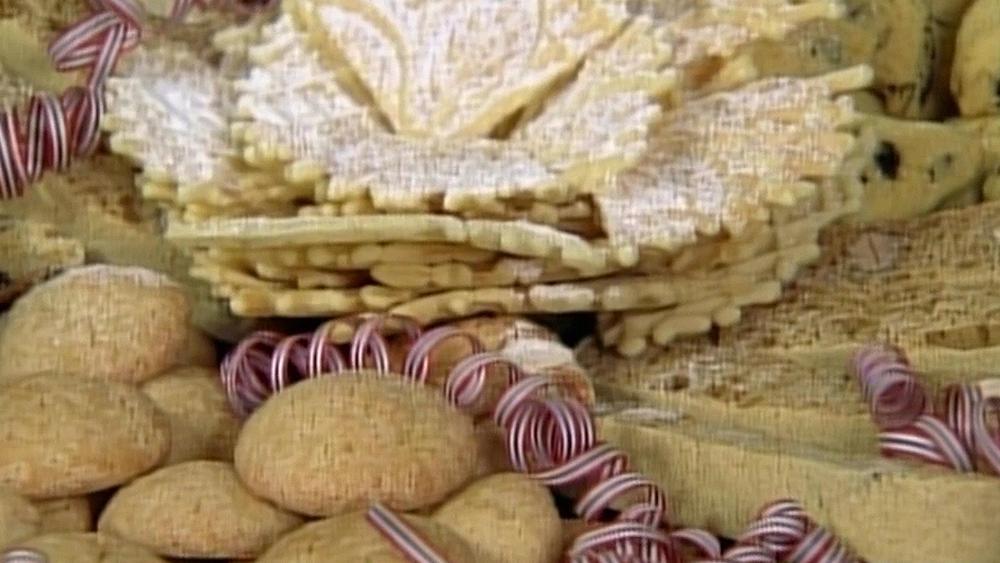 Baking With Julia
Nick Malgieri
Nick Malgieri bakes an assortment of fancy cookies. He creates cornmeal-currant biscotti, zaleti (diamond shape cookies), amaretti (Italian almond macaroons) and flat, waffle-like cookies named pizelles or little pizzas becaues of their round, flat shape.
program length: 30 minutes
episode #112
---
Tuesday, June 11 at 10:30 am on 12.2
---
additional airdates
No additional airdates schedule at this time
---
upcoming episodes
---
past episodes
---
series description
BAKING WITH JULIA presents the delicious details for making foods that Americans crave and that home bakers want to create: loaves of hearty whole-wheat bread, focaccia rich with olive oil and herbs, high-domed breakfast muffins, daintily decorated petits fours, feather-light meringues, and a variety of cookies and cakes. Together with the country's most outstanding pastry chefs and bakers, teachers, and cookbook authors, Julia Child shares indispensable techniques, time-honored tips, and meticulously tested recipes that make home baking successful and satisfying.
---