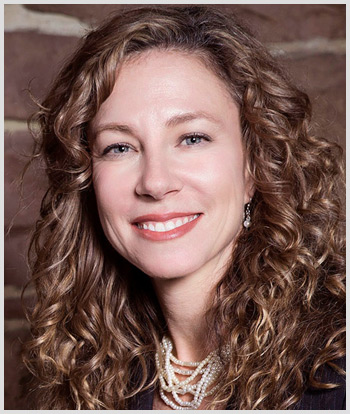 KRISTEN BLESSMAN
President & General Manager
---
about Kristen
Kristen Blessman has over 23 years of leadership experience, including strategic marketing, business development and executive management; working with both non-profit, for-profit as well as small business ownership experience. Kristen is a change-agent leader with a focus on revenue development through the areas of innovation, strategic planning, start-up social enterprise, re-branding, and award-winning marketing and advertising campaigns.
Blessman recently joined PBS12 as President and General Manager.
In 2017, Blessman was hired to re-position the Colorado Women's Chamber through new program development, brand awareness, innovation and long-term vision. Blessman's efforts created a unique space for the CWCC in the community as well as increased interest and membership in the organization.
At Goodwill, she revamped Goodwill's image and started the first customer loyalty program in 2012.
As innovation and business development officer, she launched new business lines and more than doubled fundraising revenues. Under her leadership, Goodwill opened more than 40 new retail locations and grew from $30 million in revenue to over $70 million.
Blessman has received several awards, including the 2009 Public Relations Society of America's Gold Pick Award, the Rise Collaborative Non-profit Leader of the Year, the Girl Scouts Women of Distinction award in 2021 and was named a Titan 100 in 2019. Kristen has served on multiple committees and boards of directors, including The State of Colorado Gaming Commission, Western Colorado University Board of Trustees, The Colorado Judicial Institute, the American Marketing Association, The Hispanic Chamber of Commerce, The Denver Press Club, The Women's Leadership Foundation, and Arapahoe House. She has also volunteered for Goodwill Industries of Denver's youth career programs in several metro Denver high schools and has been a professor of marketing at University of Colorado Denver and a guest lecturer at Metro State, Argosy and Regis University.
Blessman holds a BA in English from The University of Colorado at Boulder and an MBA in Marketing from Regis University. She enjoys the outdoor lifestyle that Colorado provides by snowboarding, running, biking and hiking. She currently lives in Denver, CO with her 17-year old son.
---
contact Kristen
You can contact Kristen at kristenblessman@pbs12.org.
---