PROGRAM DETAILS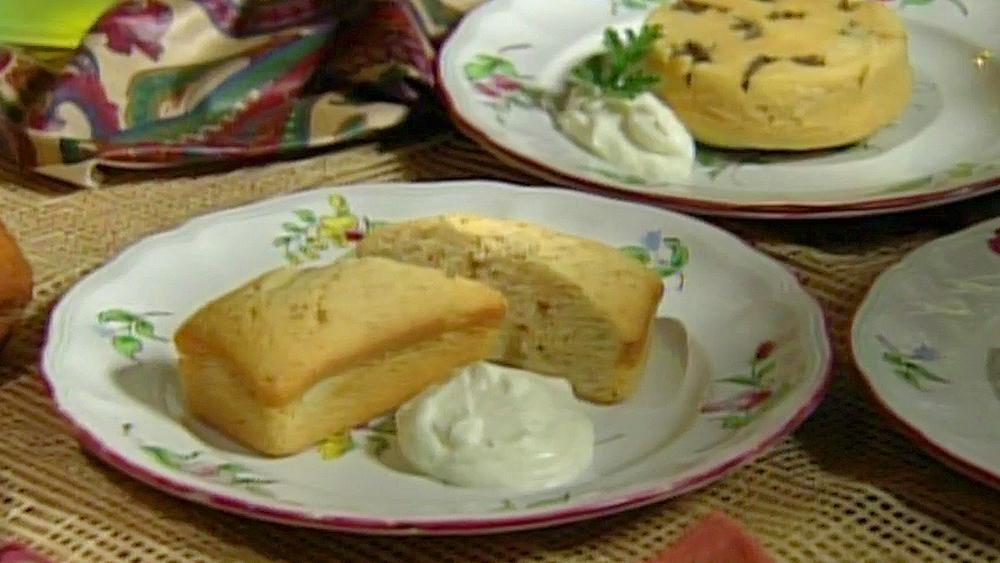 Baking With Julia
Johanna Killeen
Pastry chef Johanna Killeen makes "baby cakes"?miniatures made from a basic batter but varied with different flavoring ingredients. In one, she uses hazelnut flour and tops the cake with a dollop of Italian cream cheese flavored with grapa. She then makes upside-down cakes, using a rhubarb and caramel topping on one and rose geranium leaves on another.
program length: 30 minutes
episode #208
---
Friday, March 22 at 4:00 pm on 12.1
---
additional airdates
Saturday, March 23 at 3:00 am on 12.1
---
upcoming episodes
---
past episodes
---
series description
BAKING WITH JULIA presents the delicious details for making foods that Americans crave and that home bakers want to create: loaves of hearty whole-wheat bread, focaccia rich with olive oil and herbs, high-domed breakfast muffins, daintily decorated petits fours, feather-light meringues, and a variety of cookies and cakes. Together with the country's most outstanding pastry chefs and bakers, teachers, and cookbook authors, Julia Child shares indispensable techniques, time-honored tips, and meticulously tested recipes that make home baking successful and satisfying.
---