PROGRAM DETAILS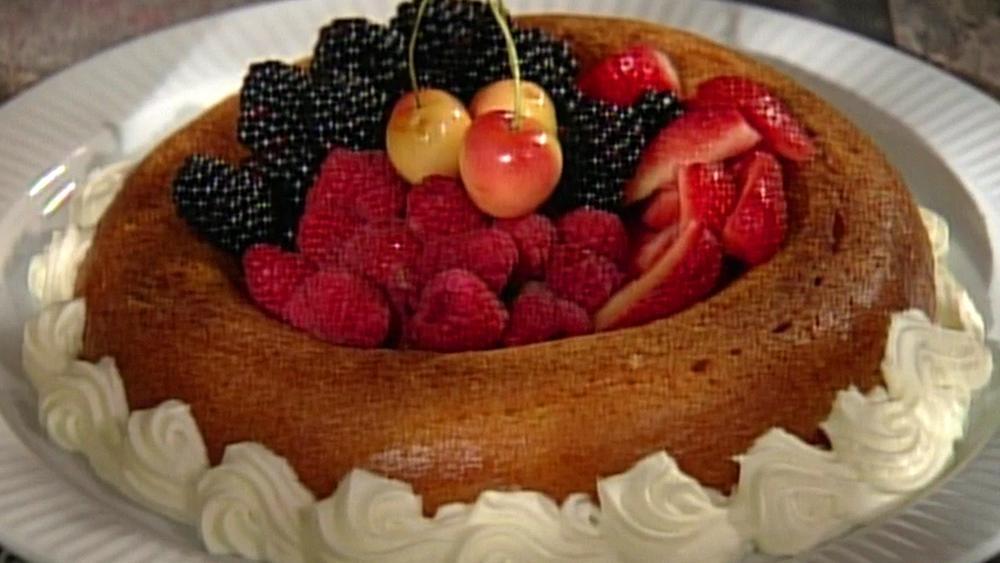 Baking With Julia
David Blom
David Blom, pastry chef at Chef Allen's Restaurant in North Miami, shows Julia Child how to bake traditional Polish cakes known as babas and savarin. He uses a single recipe to create the spongy dough, which is baked and sweetened further by soaking in a sugar syrup. He then flavors them with a variety of liqueurs, including rum, kirsch, and champagne. The cakes are garnished with fresh fruits, whipped cream, and a homemade custard flavored with vanilla bean.
program length: 30 minutes
episode #212
---
Friday, April 19 at 4:00 pm on 12.1
---
additional airdates
Saturday, April 20 at 3:00 am on 12.1
---
upcoming episodes
---
past episodes
---
series description
BAKING WITH JULIA presents the delicious details for making foods that Americans crave and that home bakers want to create: loaves of hearty whole-wheat bread, focaccia rich with olive oil and herbs, high-domed breakfast muffins, daintily decorated petits fours, feather-light meringues, and a variety of cookies and cakes. Together with the country's most outstanding pastry chefs and bakers, teachers, and cookbook authors, Julia Child shares indispensable techniques, time-honored tips, and meticulously tested recipes that make home baking successful and satisfying.
---